Research Agenda
The Clerc Center Research Agenda was established in the spring of 2015 using findings from Critical Needs of Students Who are Deaf or Hard of Hearing: A Public Input Summary and is aligned with the priority areas of the Clerc Center's Strategic Plan 2020 (CCSP 2020).
Areas of Focus

The Clerc Center's Research Agenda highlights three Areas of Focus: 1) Family Engagement, 2) Educational Best Practices, and 3) Social and Emotional Well-Being. These areas of focus are designed to advance knowledge, best practices, curricula, intervention strategies, and resources for children who are deaf and hard of hearing, their families, and those who serve them.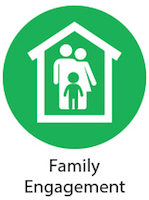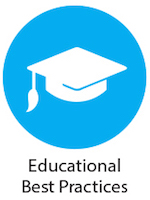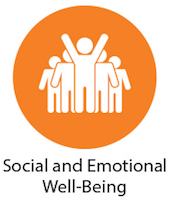 Each area of focus is described along with related guiding research questions. These questions were devised based on a review of existing research and are consistent with findings from the Clerc Center's public input process. However, the Clerc Center recognizes that education is a dynamic field and, as such, the guiding questions and related projects will evolve in relation to changes in knowledge, available resources, and potential collaborating partners.
These research priorities are intended to encourage and guide research at the Clerc Center and in conjunction with external researchers seeking to collaborate with Clerc Center. Please contact us for inquiries or to explore research collaboration.